The Tent comes to town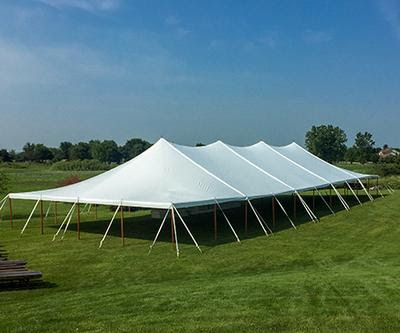 With the end of the school year drawing near, and the pandemic still tying everyone down, it was thought that many end-of-the-year traditions, like convocation and prom, would never rise to see the light of day. 
However, PA administration pitched the idea to install a tent as a solution to zipper up the issues. 
PA's current intent is for The Tent to be installed on June 1, where it will host a circus of events, including a band performance on June 2, The Top Ten Dinner on June 3, Awards Night on June 4, prom on June 5, and The Convocation ceremony on June 7. 
According to headmaster Dr. Morris, the 130 feet by 60 feet canopy will be set up on the softball field and will field up to 200 guests.
The Tent will include a dance floor and will not having siding for ventilation purposes.
"The Tent is going to be white, made of a high-grade vinyl, and professionally installed," said Dr. Morris. 
With PA using The Tent in so many high stakes situations, it has polarized some upperclassmen. 
Senior Hayden Goyette finds the idea of The Tent a little shady. "I get that they are doing the best they can, but I honestly feel like there are various alternatives that could have been used," he said.
Senior Caleb Pinter agrees that PA seems to be clowning around with this proposal. "I definitely don't agree with it being the prom spot," he said.
However, other upperclassmen believe PA is really hitting the ball out of the park with the idea.
"People can be safe and still have fun. I support it," said senior Ben Kabanda.
Senior Corey Cleasby also believes PA is rising to the occasion. "There's no perfect solution, but it's good for the current situation," he said.
Senior Alex Chivaras said, while not an ideal place to set camp, the intentions were admirable. "It's good that they got something," said Chivaras. "Even though it is a tent, at least it's something." 
Regardless, for  students and staff, the end of the year is setting up to be fairly intense.