PA announces Top Ten Seniors
PA's administration recently announced the official Top Ten Seniors for the Class of 2020. 
Chichester's Jeffrey Wagner is this year's valedictorian, who will address the senior class at graduation on June 6. Wagner said he has not yet committed to a college for next year but he is currently deciding between majoring in business or engineering.
The Class of 2020's salutatorian Ryan Tripp, of Allenstown, who will also address the class at graduation, is also undecided on schools. For Tripp, however, the honor of has been years in the making.    
"It's a good validation for the work I've put in these past years," he said.
Rounding this year's Top Ten, in ascending order are Owen Culberson (Pembroke), Lauren Lehoullier (Chichester), Jade Pescinski (Chichester), Ryan Martineau (Allenstown), Samantha McCarthy (Allenstown), Sarah Newton (Pembroke) and Katherine Jameson (Chichester), respectively. 
While Culberson believes being in the Top Ten is a tremendous academic success and honor, there are other qualities that complete the well-rounded student.  
"I think qualities like character, devotion to the well-being of others, and community service should also be considered in tandem with scholarship," said Culberson. 
Furthermore, Jameson added that numbers shouldn't define success.
"Being in the Top Ten is a great accomplishment, but so is being in the top fifteen or the top thirty," she said. "As long as you try your best and believe that you will succeed, your efforts will pay off. Don't let numbers consume you." 
About the Writer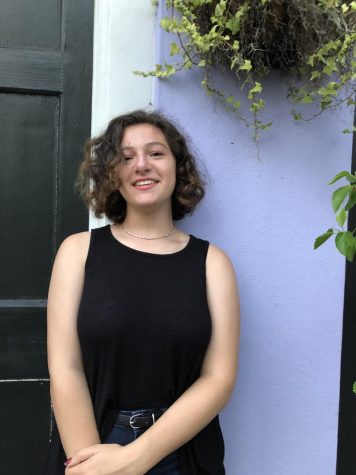 Jessica Boyajian, Staff
Jessica is a senior who spends most of her time asleep.
And if she's not asleep, she's in the PA Auditorium preparing for the upcoming show.