PA Players make the beastly beautiful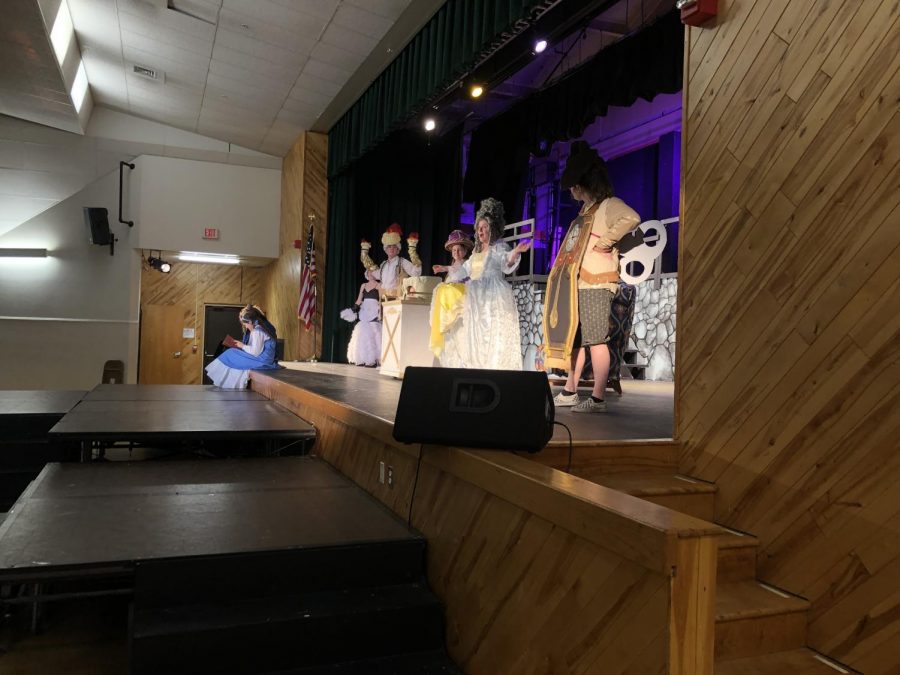 Ms. Hardy, Faculty contributor
December 11, 2019
Pembroke Academy's rendition of "Beauty and the Beast" was nothing less than magical.
As this well-known and loved Disney movie was transformed into a real life story, audiences were left in complete silence, not wanting to miss an ounce of the complete package of entertainment they were viewing. Parents and children, alike, with mouths wide open in shock of the unbelievable piece of art, they were consumed, fallen silent in PA's auditorium on the weekend of Nov. 8.
With the talented Ms. Parkinson directing, and her colleagues Ms. Evans and Mr. Thibodeau providing the melodious music, their hard work and dedication paid off tremendously as some of the most talented and aspiring actors and actresses from the student body made a name for themselves.
From the cast to the crew, it was if every individual was playing a part in history. With Disney's illustrious shoes to fill, the entire cast proved unparalleled talent.
It was a true masterpiece and the very best high school production I have ever seen!
They took the "beastly" task of such a detailed and difficult task, and made it simply "beautiful."
Well done and kudos to all involved!