Red Sox dominate the postseason
The Boston Red Sox brought home their fourth world championship in the last 14 years on Sunday, Oct. 28.
The Red Sox went on a dominating tear through their postseason run with a record of 11-3.This capped off the season with a World Series victory over the Los Angeles Dodgers, securing their place in the history books as, arguably, the best Red Sox teams in history.
On Monday morning, the Red Sox fans at PA were elated as they groggily walked into school.
"This is one of the most exciting teams that the Red Sox have put out in a while," said Dean of Students Mr.Herbert.
He added that the Red Sox were a dominating team with a record of 108-54 in the regular season, posting a franchise record of 108-54, but during the postseason when some players weren't performing, others stepped up.
"When our stars weren't getting it done, other stepped up and drove the team," Mr. Herbert said.
Baseball is a game of chance, the strategies used by first year manager Alex Cora were calculated and worth the risk.
"Alex Cora played his cards so well during the World series, he knew his players abilities and took the best option in every situation," said headmaster Mr.Famulari.
Many Red Sox fans at PA stayed up late, well past midnight, to watch The World Series games.
"I knew they were going to win," senior Kaden Dubois. "They were the most dominant team in the MLB. The whole playoffs was great to watch. It was hard to go to bed sometimes."
Afterwards, on Halloween, the Red Sox celebrated with yet-another parade, the fourth in 14 years and 11th for New England sports' franchises since the new Millenium.  
About the Writer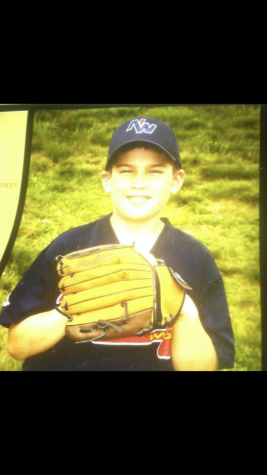 Cam Nixon, Staff
Hi, my name is Cam Nixon and I am a senior at PA. I am originally from Nashua, N.H. where I went to Nashua North High School for two years. My favorite...