'Roadrunner' forges Brockhampton ahead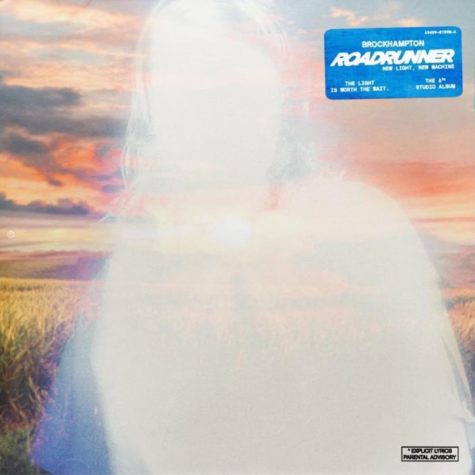 Since the release of their 2017 debut album "Saturation," the hip-hop outfit Brockhampton are one of the most popular and talked about bands of the past decade. Now they're back with a new album titled "Roadrunner: New Light, New Machine."
The album has garnered positive reviews with some critics calling it one of the best albums of the year. "Roadrunner" follows the longest gap between releases in the group's career, with their last album "Ginger" released in 2019. 
Brockhampton's projects have received praise since the aforementioned "Saturation," widely being considered one of the best albums of 2017. But after  a long streak of  success, many bands  run out of steam. It must be the case then that "Roadrunner" serves as a dip in quality, right? 
Wrong.
In terms of pure emotion and songwriting prowess, "Roadrunner" is one of the most impressive records of this year. Its deeply personal lyrics covering everything from the pain of losing a loved one to the mental trauma that comes with experiencing bigotry and discrimination are timely and necessary right now. 
The songs "The Light" and "The Light Pt. II" address the topics of poverty and suicide with incredibly moving and revealing lyrics that  drive home the message to never give up, even when life is at its worst. 
In contrast, the tracks "Count on Me" and "What's the Occasion?" are warm and sweet with heartfelt vocal performances. This shift in tone occurs continuously throughout the album and  helps create a great deal of variance and excitement, preventing the album from feeling stale and monotonous.
The production on "Roadrunner" compliments the stellar lyricism with a warm, bright, almost chaotic sound. It's sunny on the upbeat tracks, and menacing on the darker ones, adjusting  to the tone of a song. 
There are times, however, when the production sounds a little too busy, or off-the-wall for its own sake, but for  most of the album, it is consistently good.
"Roadrunner" may not be a perfect album, but it cements Brockhampton as one of the most astonishingly consistent groups today, and serves as just another reason to look forward to the band's future work and output.