PA's track coach fired after refusing to enforce masks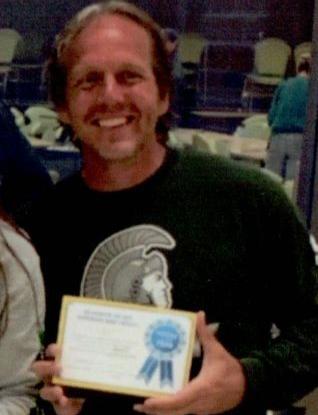 Track and field coach Bradley Keyes was relieved of his duties at Pembroke Academy after four years on the job. The reason behind his termination pertained to his refusal to comply with New Hampshire Interscholastic Athletic Association's (NHIAA)  policy, which requires track athletes to wear masks during all races, and during the majority of on-field events. 
Mr. Keyes, however, said he would not enforce these rules.
In a letter addressed to Athletic Director Mr.Vezina, Mr. Keyes voiced his displeasure about the guidelines.
"I will not stand up in front of the kids and lie to them and tell them that these masks are doing anything worthwhile out in an open field with wind blowing and the sun shining," Mr. Keyes wrote. The letter concluded with "Fire me if you must."
Mr. Keyes confirmed in a blog post that the letter had, indeed, resulted in his termination.
When asked who would be replacing Mr. Keyes as track coach, Mr. Vezina was confident in the abilities of his remaining staff. "We have two head coaches and two assistant coaches who can take over," said Mr. Vezina. "We should be okay. Coach Valotto will be the new head coach."
Meanwhile, English teacher Mr. Arnold was hired as the assistant coach. 
The track season is not expected to be delayed, or affected, by the release of Coach Keyes, said headmaster Dr. Morris.
"Our goal is to have an uninterrupted track season and as long as we follow NHIAA guidelines we should not need a delay," said Dr. Morris. "We do not anticipate any changes to the schedule."
Games, matches, and meets for all spring sports, including track and field, are expected to begin the week of April 19.