Women's right are human rights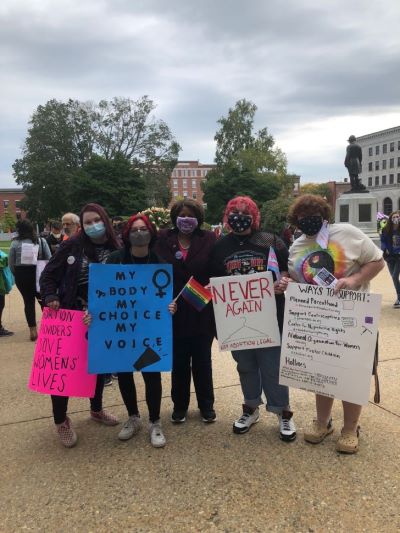 New Hampshire's Executive Council voted 4-1 on Sept. 16 to reject contracts with three reproductive providers, including Planned Parenthood of New Hampshire, and many citizens throughout New Hampshire are enraged.
By rejecting these contracts, The Executive Council limits a woman's right to choose. 
The council's actions doesn't even scratch the surface of this full frontal assault on the rights of women in New Hampshire. The passage of a recent Republican-led budget that Governor Chris Sununu supported also states that abortion providers can receive fines up to $100,000, even in cases of sexual assault, fetal diagnosis or incest, among others indignities.
These providers are far more than abortion clinics. The three providers—which also includes the Lovering Health Center and the Equality Health Center—also offer birth control and other healthcare services, such as exams, treatment of sexually transmitted diseases, pregnancy tests, prenatal care, cancer screenings and many more services. 
If people in need of these services are unable to afford them then the results could be devastating, or even deadly. 
For example, if someone going to Planned Parenthood for a routine exam was no longer able to afford the service, a potential disease could go undetected until it is too serious to be treated. 
Additionally, the rejection of the contracts will not stop abortions, only make them more dangerous for the female. If a woman is pregnant and cannot have the child for any reason then a self-induced abortion could be attempted, and it could cause serious harm. 
The three providers are also advocates for safe sex and distribute contraception. Without these resources, this could result in more unplanned pregnancies and more "at-home" abortions. 
With the rejection of the contracts, the Executive Council—which consists of four Republicans and one Democrat—is putting many of New Hampshire's citizens in peril. This is important to keep this in mind when voting in November and making other political decisions.
It seems lawmakers in New Hampshire are missing one simple fact: women's rights are human rights.