November's Student of the Month 'makes strides' for breast cancer
For the month of November, Pembroke-native Lauren Simmons was named PA's Student of the Month. 
When Mr. Famulari came into her class to make the announcement, Simmons was stunned. "At first I didn't think [Mr. Famulari] was actually talking about me," she said. 
A three-season athlete and an honors student, Simmons was a natural choice for Student of the Month, fulfilling the requirements of any exceptional student. However, Simmons stood for her community service hours. 
"I want to be the best student and athlete and community member I can be," Simmons said. "I strive to be better at that every day." 
Simmons's participation in Making Strides this fall was noted in Mr. Famulari's announcement, where she organized a "pink out," encouraging students to wear pink in support to those fighting against breast cancer. 
For Simmons, the organization of the event was personal.
"My grandmother passed away from a long battle with breast cancer, and I [organized these events] to help others so they don't have to go through the same thing," said Simmons. "Meeting and exceeding my fundraising goal feels great." 
Simmons raised almost $3000 for Making Strides through events, including raffles and bake sales, exemplifying the qualities of a PA Student of the Month.
About the Contributor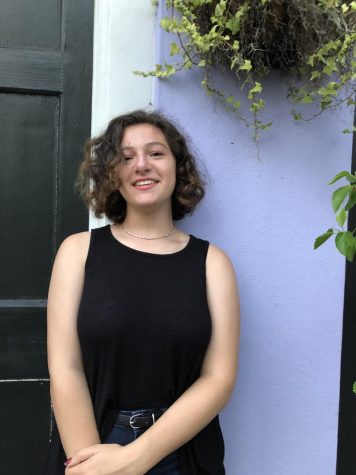 Jessica Boyajian, Staff
Jessica is a senior who spends most of her time asleep.
And if she's not asleep, she's in the PA Auditorium preparing for the upcoming show.